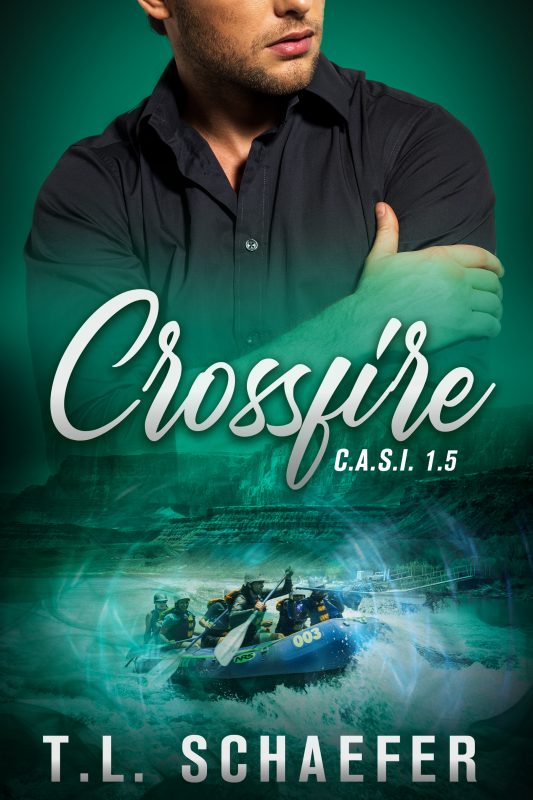 Crossfire
Asa Dobbs has spent his adult life living with visions of tragedy.
When his mentor dies and the tragedy Asa foresees is his own death, he heads west, takes some down time. While going on vacation is totally foreign to him, the indelible image of his own suicide is too disconcerting to ignore.
While kayaking on the Colorado River, a vivid premonition drives him to save a raft full of people. Moments later another prophecy shows him partnering with one of the women he's rescued, and his world undergoes a seismic shift.
Together, they have the potential to save the world. Apart, it may become a smoking shell.
Cam Ryder is a legend in the news business, one of the world's most trusted wartime correspondents until she's put to out pasture at age forty-five. Now she crisscrosses the country doing personality features on everyday Americans who are anything but ordinary. She knew Asa's mentor, has a good idea of exactly who and what Asa is.
But before they can save the world, they must learn to trust each other, while at the same time rescuing a small town from a Talented stranger who has anything but the citizen's best interests at heart.