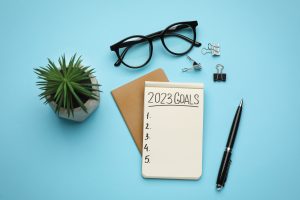 Somewhere on Facebook I saw a post where the author talked about setting 20 goals and then trying to meet 12 of them (so one a month).
This is likely going to be my last full year in Oklahoma, so I decided to make my list OK-centric.
Since I already read a ton, and write regularly, those aren't new, growth things to try, but these are. Some of them (like watching a movie a week) are things I'm going to have to make myself do, but so many of the others sound like grand adventures to me and I really want to try to cross most of them off my list!!
• Watch a movie a week: I don't watch TV—at all—and we don't have a movie theater in town (yet). So for now, streaming will be my friend.
• Eat at a new restaurant once a month: I tend to go with the tried and true. Need to inject "newness," even tho that means I'll have to leave town most of the time
• Eat a new dish at a local restaurant once a month: Again, tried and true here…
• Monthly self-care (facial/mani-pedi…whatever)
• Attend romance writer meetings at least 4 times in person: I want to reconnect with an in-person writing tribe again
• Skydive: indoor or outdoor will depend on how fearless I'm feeling 😮
• Visit Stafford Air & Space (Weatherford), likely with my Airmen on a field trip
• Visit Martin Park Nature Center OKC for a fun springtime day trip
• Visit Wheeler District OKC: One of my Airmen said this was super fun, so gonna try it!
• Visit The Gathering Place: This is going to be a two-three dayer where I take my bike and stay at my enchanted cottage and write my ass off in the evenings
• Visit Eureka Springs (again—Loved this place with August, want to try it solo)
• Hang out at OKC Blues Fest (June): August and I went to Reggae Fest 3 times, but never made it to this.
• Hike Keystone Ancient Forest's trails: This is a new discovery for me (thanks Kyle Osborn!!) and I can't WAIT now that my hiking boots are worn in from my trip to Belize last September.
• Jeep camp in these state parks: Black Mesa (will do that for stargazing in August), Red Rock Canyon, Osage Hills, Keystone (when I do my hiking), Boiling Springs (because I need a picture there for my readers), Foss, and Greenleaf
• Ziplining in Belize or Costa Rica (not sure which I'm visiting this year). If it's Belize, snorkeling as well
• Get a complete makeover and then get author shots: Been a loooong time and I think I'd like to do this. Plus, I might know a few photographers 😊
• Meteor shower (August 13, camp @ Black Mesa)
• Hot Air Balloon ride (and/or attend Albuquerque Balloon Fest Oct 7-15)
• Visit hot springs and do leaf changing tour (mid-late Oct)
• And perhaps the most challenging for me… learn to actually meditate and just be comfortable with silence