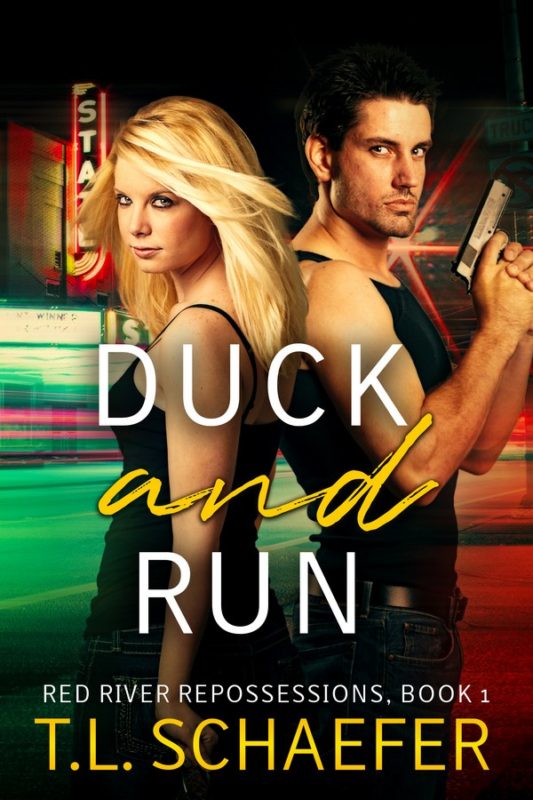 Repossession agent Cristine O'Connor escaped the horrible memories of her past in Austin and buried herself deep in a new, safe, quiet life.
Oklahoma State Bureau of Investigation Special Agent Nick McClain sucks at undercover work, but that doesn't stop the powers that be from sending him into the field, and into danger.
When Cris repossesses a car and discovers Nick locked in the trunk, it's just a matter of time until their secrets—and their pasts—collide. They'll need to risk everything, including their hearts, to survive.
More info →
Welcome
​Welcome to my world. A world of cops, witches and warriors (Oh MY!). You'll find a bit of the paranormal, a bit of romance, and a lot of suspense.
I'm very excited to introduce you to Oklahoma City's Red River Recovery. Rob, Karla, Cris and Ethan specialize in high-end recoveries, from the flashiest of cars to helicopters and speedboats. The Red River crew are the best of the best, and wounded, every single one of them. But there's always a job to be done, a rich man's plaything to recover–and the danger that goes along with it.
So c'mon along for the ride, I promise it'll be fun!
Sign up for my newsletter and receive two free full-length novels!