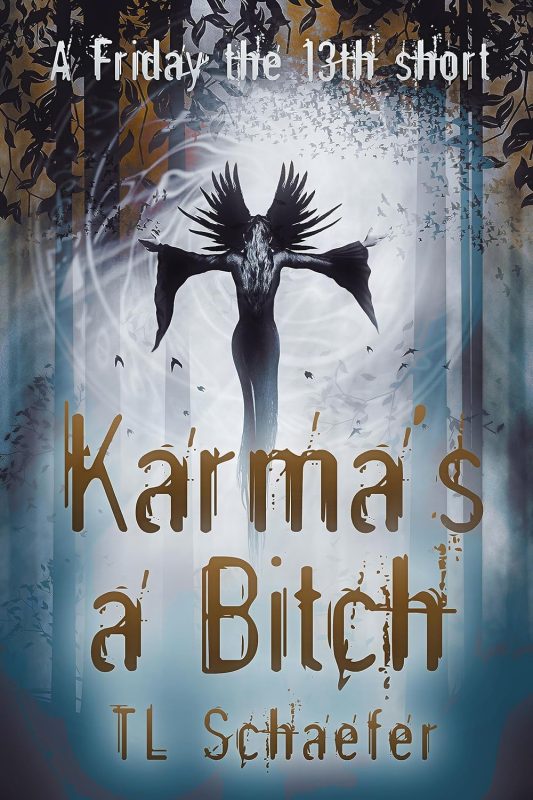 Research is the name of the game when Millicent Ward arrives in Bountiful, Oklahoma. Not that she'll let any of the locals know that. No, she's looking for something to make her name. To make her go viral. She's following up on whispers of a town most people forget as soon as they pass the city limits. On rumors of missing travelers and an oasis fed by blood and tears. Brought up on stories of the occult, Millie is determined to prove the existence of paranormal activities and rocket to stardom. But the people of Bountiful don't care much for strangers asking questions, and soon Millie discovers exactly what makes Bountiful the haven it is and finds herself face to face with her death and her destiny.
A Friday the 13th Short Story: 13 authors ~ 13 suspenseful stories. Murder and mayhem on Friday the 13th... Find each story in the series on Amazon.
More info →
Welcome
​Welcome to my world. A world of cops, witches and warriors (Oh MY!). You'll find a bit of the paranormal, a bit of romance, and a lot of suspense.
I believe love makes us the best version of ourselves, and writing about couples who embrace that discovery, no matter the odds or the obstacles, makes me all kinds of happy. Step into my worlds and meet them!
So c'mon along for the ride, I promise it'll be fun!
Sign up for my newsletter and receive an exclusive Red River prequel!