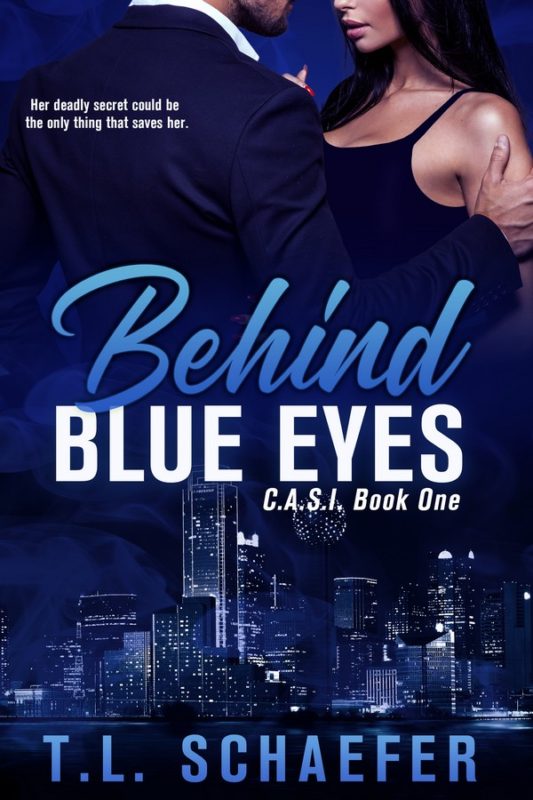 Behind Blue Eyes
Her deadly secret could be the only thing that saves her.
Crime-scene photographer Sara Covington hides behind her camera from the otherworldly ability that's caused her nothing but grief her whole life. Yet denial doesn't protect her when she runs across a serial killer with an aural signature she's never encountered.
Suddenly she's without a job and with nowhere to turn…except to an enigmatic, sexy-as-hell detective with a disquieting talent for seeing right through her defenses.
Brian Roney's fascination with Sara compels him to bring her in on the case that ultimately gets her fired. Even though he senses her mutual attraction, something holds her back from stepping into his arms. He's as determined to find out why she's pushing him away as he is to keep her safe.
When the killer strikes again, Sara realizes the only way to stop the madman is come clean about her painful past—and embrace the gift she has so long denied. Before the grisly trail of bodies leads right to her doorstep.
Warning: A sexy alpha cop, a heroine with a past (and super spidey sense) and a maniac on the loose…what's not to love?