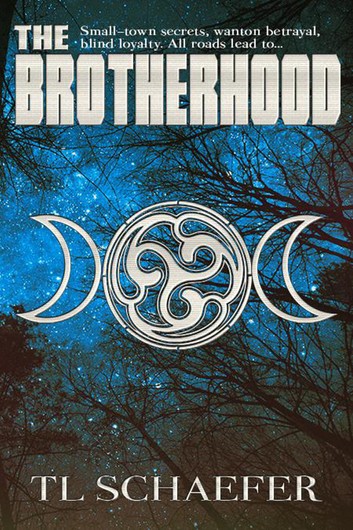 The Brotherhood
Sheriff Doug Brewster's peaceful life is torn apart when a local militia member is found murdered and marked with a ritualistic bruise.  While disturbing, he handles it as he would any other case, until he discovers his best friend, Josie Galloway, shares the same bizarre mark.
Josie is happy to accept her role as the local 'color'--as a Wiccan Priestess she expects no less.  But when she begins to share the dreams of a dead man--and the Celtic symbol that marked him in death--she begins to fear for her own sanity.
Joining forces, they dodge a sadistic killer from Josie's past and unravel the tangle of secrecy and lies behind the Nazi-driven ideals of a white supremacist cult.  What neither of them bargains on are the dark secrets they will uncover or how their feelings for each other will change from friendship to something far more powerful.