Greetings y'all!  In this month's reads, I wasn't quite as vociferous, as I was finishing up the first round of edits for Lunatic Fringe. BUT, I did read and adore these…
Dirty Like Me, Jaine Diamond — FANTASTIC rock star romance. I loved this book so much. Katie and Jesse are my new fave couple, and I can't wait to gobble up the second book, which will be Jessa and Brody's story. SOOO happy this is a completed series and on KU.
Wrapped up in You, Jill Shalvis — I've been a Shalvis fangirl since the early days, and her books never fail to be a comfort read when I need it the most. It's guaranteed I'll cry at the end, but they're always happy tears 🙂  In the latest (and hopefully not last) book in the Heartbreaker Bay series, Ivy and Kel are a perfect match for each other, even though it seems like their happily ever after is impossible to reach, given their pasts. Because this is a romance, I always know they'll get there, but SO much fun along the way 🙂  You can totally read this one as a stand alone, but why would you when there are 7 more books in the series? All as fun and sexy and happily-ever-after as the last.
Merry Christmas, Baby, Katie Reus — Super sweet, fun holiday romance (it's only 105 here today, I needed some snow-LOL). If you're looking for a short, heartwarming book w/o too much angst, then Nora and Jackson will do the trick. I read this in one sitting and had a huge smile on my face at the end of it…so much so that I bought the next book in the series.
So I'm horrible about blogging, which is obvious from how many posts I have 🙂 But I AM an avid reader, so I thought I'd drop in once a month and let you know what I've enjoyed over the last month.
Fair warning, I tend to read VERY broadly — LOL.
Protect the Prince, Jennifer Estep — LOVED this second installment of the Crown of Shards trilogy. I can't wait to read the third. Highly recommended. Fantasy romance.
Sinister Shadows, Colleen Gleason — Super fun, with a zany supporting cast and a fun romance. All the books in the Wicks Hollow series are fantastic. Mystery romance.
Aurora Blazing, Jesse Mihalik — Amazing second book in the Consortium Rebellion series (huh, reading a lot of second books this month) with a solid stand-alone romance. Sci-Fi romance.
The Transporter, Liz Maverick — High-stakes, fast moving with interesting characters… this is the first book in the Hudson Kings series (on KU) and I'm super interested to see where the series goes. Romantic suspense.
Brazen and the Beast — Love, love, love this book and series (Barenuckle Bastards). Feisty heroine, yummy hero. An all over just-wow series, with the 3d installment coming at the end of June. Historical romance.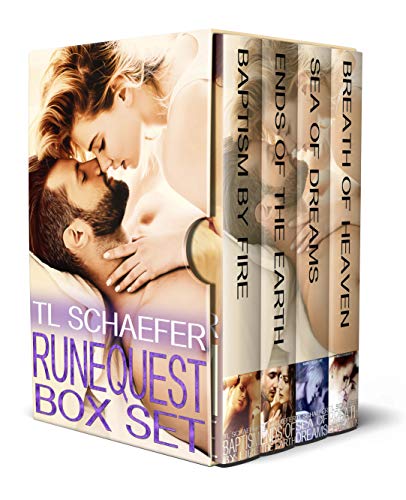 Hello all (or at least the 3 people who see this off the bat 🙂 )!
Once upon a time I had a blog called Musings from the Blonde Side and I posted semi-regularly, and it had book reviews of stuff I really dug, and news about books and such. 
And then life happened and I stopped blogging entirely.
Now we're in a new year. I've got a new website (oooh, look, shiny), a new (sorta) book (look to the right, look to the right!!!), and decided to start over with the blog. 
Because who I was back then isn't really who I am now. Not that there was anything wrong with the old me 🙂 I just had a different set of priorities, and turning 50 seems to have given me a kind of freedom I didn't really expect (along with hot flashes, ridiculous weight gain and the attention span of a fruit fly).
I won't discuss politics on here (that's what Twitter is for), but I will do random musings on most Mondays, and throw a recipe or two in when I have something I really like, and likely talk about the realities of getting older.
So if you like to chat about books, welcome!