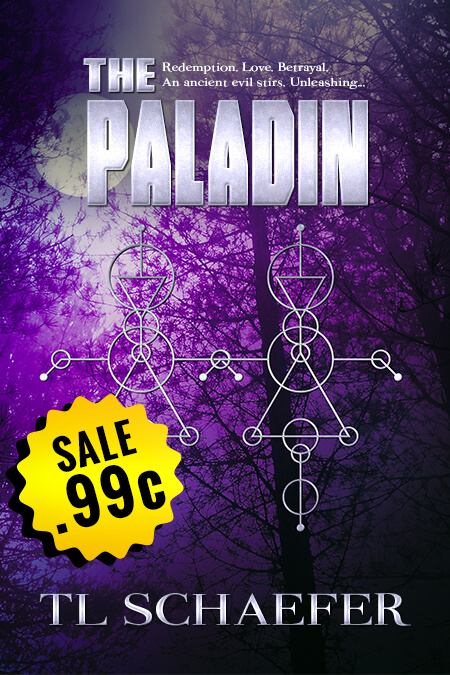 Redemption. Love. Betrayal. An ancient evils stirs. Unleashing… The Paladin.
James Goltree put Mariposa in his rearview mirror five years ago, escaping a past and a family he's desperately ashamed of. But now the Air Force Office of Special Investigations agent must return after the death of his grandfather. The grandfather he helped send to prison.
Emergency room LPN Madison Campbell's quiet life is turned upside down when her son inherits enough money from James' grandfather to settle all their financial woes. But there are strings.
James and Madison throw sparks neither has ever felt before. But now isn't the right time for a man unwilling to commit and woman still crippled by betrayal to fall in love.
Not when a killer has once again come to town, one with an unfathomable, unbelievable agenda.
James and Madison must embrace and overcome their pasts to defeat evil and find a love that transcends time.
More info →
Welcome
Welcome to my world. A world of cops, witches and warriors (Oh MY!). You'll find a bit of the paranormal, a bit of romance, and a lot of suspense.     
My latest books explore CASI, the Colorado Academy for Superior Intellect, and the shadow world lying just beyond what most of us know.  A world where genuine psychic powers exist, and have the very real potential of being exploited by everyone from the government to the practitioners themselves. 

So c'mon along for the ride, I promise it'll be fun!     

Sign up for my newsletter and receive a free novella set in the CASI world.